When you purchase a flow computer, you will also need access to extras and spares to help make the most of your purchase. From racks to essential spares, you can source all you need for your flow computer directly from our team.
19 Inch rack option, up to 2 SFC3000 can be mounted in a single rack using the M2.5x10 Cap head screws supplied with each SFC3000. Quarter panels are also available for use when a single SFC3000 is to be mounted in a rack.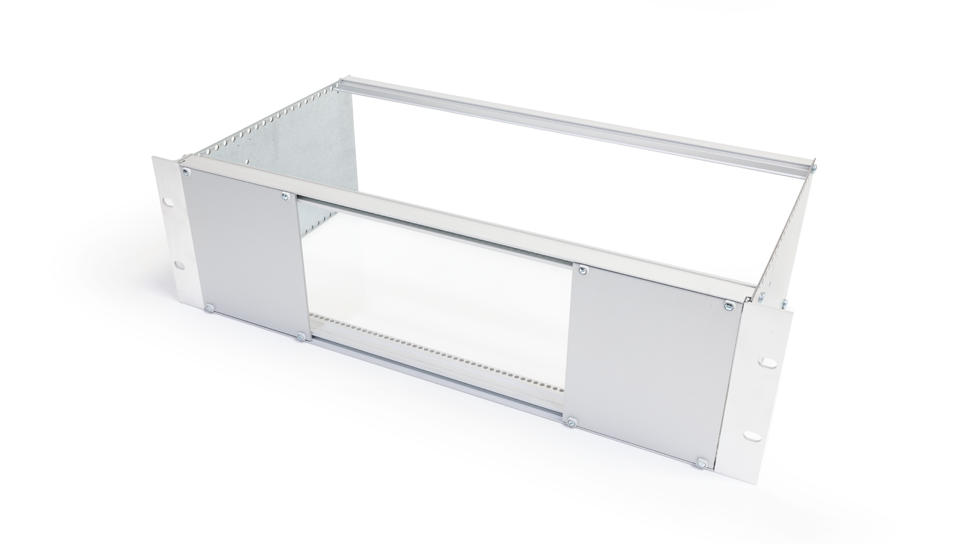 Certonal FC-742 surface modifier fluorochemical polymer coating option for complete units and all boards. This forms a hydrophobic and oleophobic barrier on the treated assemblies. The barrier is very thin to be almost invisible and does not affect connectivity or measurement. The organic nature of the coating means it can reform over small breaks.
I/O Cables made to order, free end, 36 way with back shell and special. Free end cables are normally terminated using Ferrule crimps and unused wires can be supplied insulated with heat shrink tubing or removed.


I/O break out module 3000-503, can be used with Digital IO 3000-304 or 3000-309 with a 3000-054 cable, or an Analogue IO 3000-306 with either a 3000-055 or 3000-056 cable depending on functionality required. Please refer to the manual for more details.
Alternative cable options are available, for example the back shell can be fitted the other way for different cable routing.
Communication connection module 3000-502, can be used for 5-way RS485 multi-drop, RS232 with and without twist, and ethernet extension. Please refer to the manual for more details.

Communication breakout module 3000-506 convert up to 4 RJ45 cable to 5-way screw terminals.
Please refer to manual for more details.

Spare PSU Board 3000-302.

Spare Auxiliary Board 3000-303. Only one per flow computer, contains the mode/security switches, backup battery and SD card.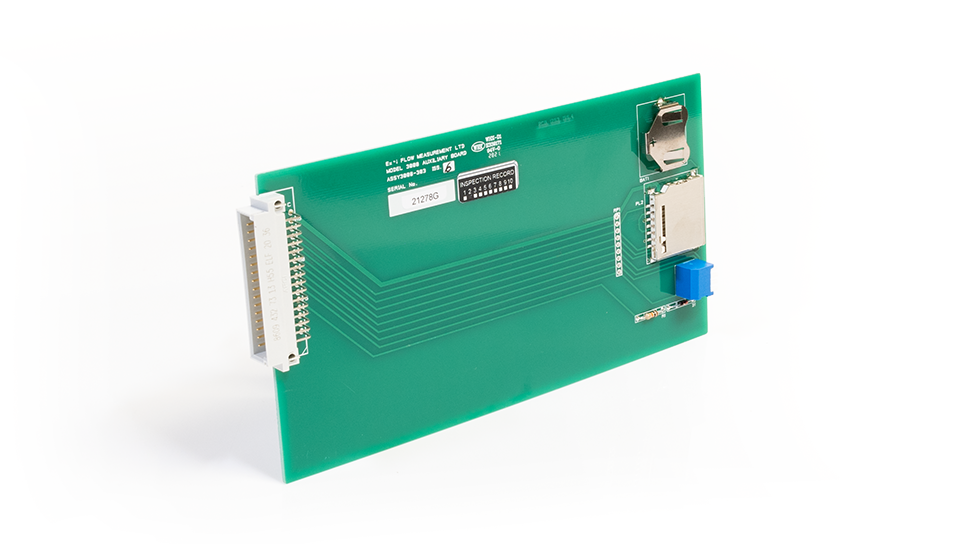 2 GB SD Card, can be used to store extra logged data. Best used where it is accessible to be removed and inserted into a PC for data retrieval.

Due to the size and relative shipping costs SD Cards, fuses and coin cells are best bought at time of purchasing a flow computer, or locally. Please refer to the manual for details.